Laboratoire 7 MED is a French company that designs, manufactures and markets Class III Medical Devices with CE marking.
Since its creation in 1997, Laboratoire 7 MED has chosen to specialize in hormone-free female contraception by manufacturing Copper Intrauterine Contraceptive Devices more commonly known as IUDs. The engineering expertise and materials analysis combined with the medical experience of IUD prescribers turned 7 MED in the leading IUD manufacturing centre in France and Europe.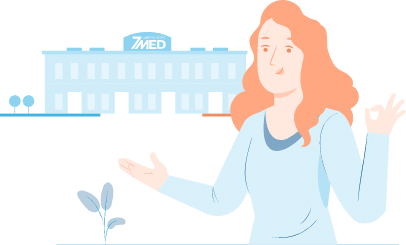 "… the leading IUD manufacturing centre in France and Europe."
Constantly listening to needs and observations during and after the insertion of IUDs, 7 MED allows us to permanently optimize the quality of our devices. Thus our Laboratory has become the leader for this type of contraception in France.

The technological development capacities of 7 MED have also made it possible to widen the activity to other medical devices and more particularly of :
hysterometers
biopsy guides, single-use
IUD insertion and removal kit

In 2016, Laboratoire 7 MED creates the Académie 7 MED, a unique concept in France that supports healthcare professionals in the insertion of IUDs.

Research & Development

Intrauterine contraceptive devices remain the main axis of development of Laboratoire 7 MED. Its research today focuses on 2 levels:
Research on new intrauterine devices with the analysis of the contraceptive efficacy of new pharmacological substances and the study of new materials
Improvement of the industrial tool designed exclusively for Laboratoire 7 MED in order to continue to ensure the optimal quality of its IUDs
Thanks to its internal R&D, Laboratoire 7 MED has significant resources for studies, tests and design and makes available to its customers or partners.
Through its experience and results, Laboratoire 7 MED has filed patents for innovative technological concepts and industrial know-how.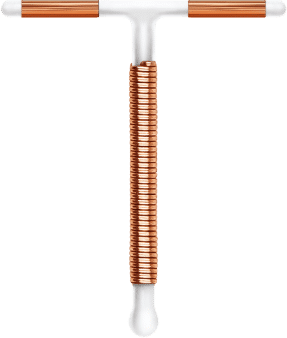 Laboratoire 7 MED:
a guarantee of quality
7 MED is certified ISO 13485 (version 2016)
Our medical devices have been CE marked since 1998 according to the European Directive 93/42/EEC.

Export:
the quality 7 MED
with an international dimension
Laboratoire 7 MED has been able to establish itself on the export market by concluding partnerships in many countries with distributors specialised in gynaecology.
The notoriety of 7 MED is growing in most countries.
7 MED's quality has proved to be an essential competitive advantage in a field where quality, women's health and the reliability of contraceptive action are paramount.